Installation and System Requirements
11 October 2015

No comments
Installing Joomla Template and System Requirements
Please make sure that you're using that version of CMS(latest version of Joomla 3.4). Changing your template lets you explore a variety of design styles and color combinations, which can completely change the look and feel of your website. In this tutorial we will teach you how to install a JoomLa template and set it as default for your website.

Our template including FREE and Premium template, that you can use for your private, noprofit and commercial projects.

1. Download the latest JoomLead template via your customer area to your local disc.

2. If your Joomla site have content already you can install template and modules only. Quickstart is good only for new websites because it contain Joomla package itself.
3. Before installation, check the compatibility whether the downloaded version of template is compatible with your version of Joomla. Must be Joomla 3.4+.
4. Once you have your Joomla template downloaded on your computer, login to the administrative area of your Joomla website and upload the template through the Extension Manager (Extensions -> Extension Manager).
5. Click on Browse button and select the template bundle archive you downloaded earlier. Finally, click on upload & install.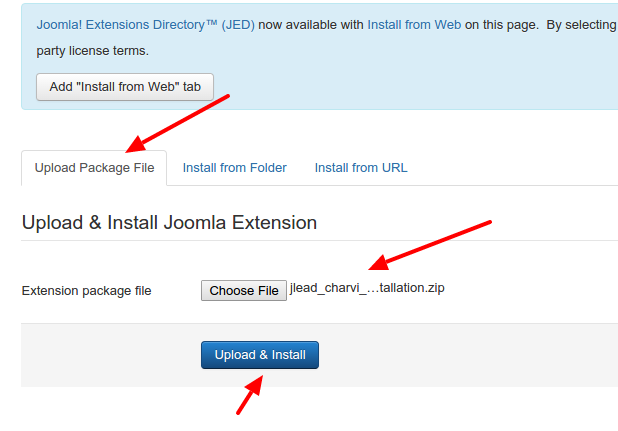 6. After installing the template, you should receive a message "Installing template was successful!". At this point, you have successfully installed a JoomLead template. Please note that this has not activated your new template, you still need to do this if you want to use this design.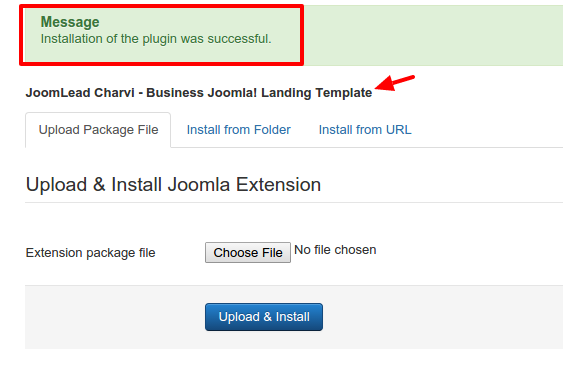 7. Once the template is installed in your Joomla 3 system, you need to make it default for your website so your pages get the new design. First, you need to go to Extensions -> Template Manager. Now select the template checkbox near its name and click on Make Default.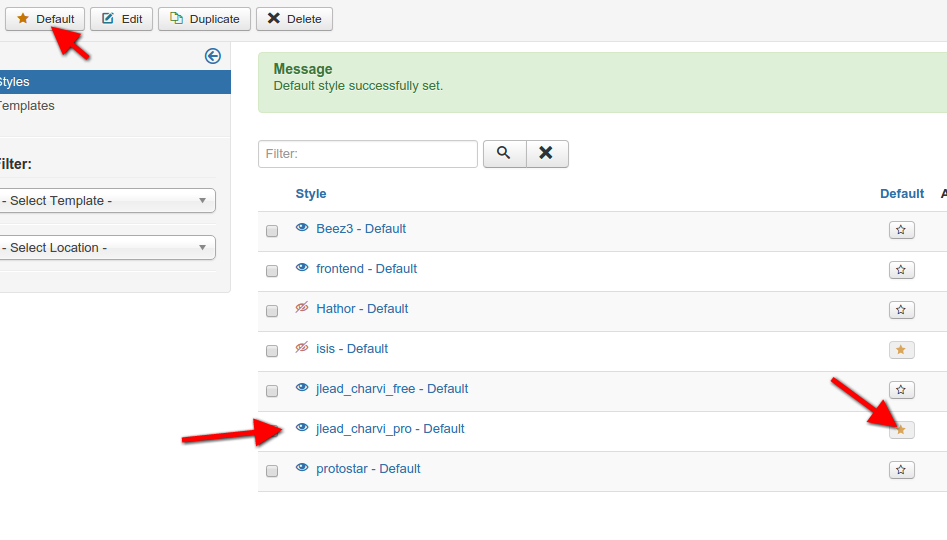 8. Make sure that only "jlead_charvi_pro" is assigned to all menu items if you want to use them fully as a default template in your next project.
9. That's all JoomLead should be now your main and default template in Joomla 3.4+ system.