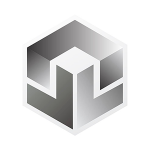 Tony
Moderator
Hi AntBee,
I see all links included in your reply, however some wrong with the link, example about page http://nusite.calxenergetics.com/index.php?option=com_quix&view=page&layout=iframe&tmpl=component&id=10
Why adding the link view for a page like that? It seems you copied the iframe Quix preview mode and used as linking to special page, right? The correct link for about page should be http://nusite.calxenergetics.com/index.php/about
I need to check your quix page (R&D) to check the issue linking(boxes) to home page instead about page
One more, I see you added custom link with IFRAME view, its not good for SEO, you should create menu item then linking the menu item to the page instead copy iframe links and assigned for boxes.
Let me know more detail which links you wish to assigned for these boxes per page so I can help you check and correct it.
You can create ticket id https://joomlead.com/ticket-support/ then provide administrator account for us to check.