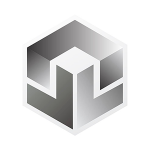 Tony
Moderator
BUT when linking to an id or anchor on that menu-item, it doesn't work. When clicking the button it just scroll up to top of page.
By default, smooth scroll feature added automatically to page-internal link that contains a URL fragment.
Do you know about ONE-PAGE scrolling? Its the same method :), see more detail
I'm not sure about your button settings, if you want to navigate from the button to special sections, simply defined the same section id for button anchor link.
Example button link: #my-id
And the section to scroll to: <h1 id="my-id">End here!</h1>