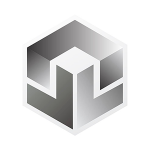 Tony
Moderator
Hi David,
Do you mean the carousel particle http://demo.joomlead.com/particles/index.php/particles/carousel ? Or do you mean the default carousel particle for Helium template ?
1. You can find it via template folder-> particles->owlcarousel.html.twig
For scss code, you can find it via joomla/templates/g5_helium/scss/helium/styles/helium-styles.scss line 45
You can see they add transparent header and add margin top for the sections/content below the header.
2. Do you want to change/modify the TEXT for the animation ?
NOTE: For core gantry5 theme/particles, you can get support from the Gantry5 website (Chatbox) https://gitter.im/gantry/gantry5