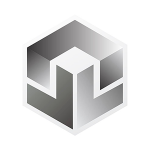 Tony
Moderator
Hi Frank,
I'm still testing the nav sticky atom before adding it for free particle package. At the moment, the nav sticky support device sizes Small (Phone Landscape), Medium (Tablet Landscape), Large (Desktop), X-Large (Large Screens).
I will add the Always option to make the nav sticky appear on all screens.
Please wait 🙂
NOTE: If you use nav sticky, you don't need to use the headroom atom for page speed performance :), the nav sticky already support sticky on scroll up like headroom atom.