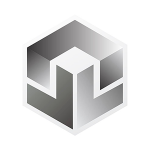 Tony
Moderator
"Anyway, to rule out this way, I ask: wouldn't it be possible to create my own particle by taking advantage of other particles' code through something like an include?"
Its possible with WordPress plugin like https://wordpress.org/plugins/amr-shortcode-any-widget/
Install and active the plugin, you will see new "Widgets for Shortcodes" widget appear, here you can drag and drop the Gantry5 particle -> Grid card -> Adding new content and copy the shortcode generated by the plugin.
Next step: Add the shortcode inside Accordion content field for each item. Just tested and its working.