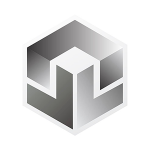 Tony
Moderator
Hi Moti,
We are waiting for the final Gantry5 core plugin release, you can see the latest commit here https://github.com/gantry/gantry5/tree/feature/v5.5.0
"Do you have Joomla 4.02 templates available with Gantry 5 (or later)?"
We do not plan to release new template at the moment, We will focus on template update with Joomla 4, update the old template to Gantry5 framework and release the WordPress version for some themes. Here is the short overview.
1. Our gantry5 particles will be updated to compatible with Gantry5 5.5 and Joomla 4 first. I'm working on 2.1.6 beta.
2. We will start to release the update for Joomla 4 for all Gantry-powered themes next month(I hope the final release for Gantry5 5.5 will be released as soon as possible)
3. For Warp 7 and Helix 3 based templates:
3.1: Warp7-powered themes will be ported to Gantry5 framework (at the end of this year)
3.2 Helix3 powered themes will be updated to Helix Ultimate 2 (at the end of this year)
About Joomla 3.10 support Lifecycle
Users can expect continued support for old templates(based on Warp7 or Helix3 framework) throughout the life of Joomla 3.10, which is expected to be 2 years from the time it becomes available.
Again, I recommend you stay with Joomla 3.10 at the moment, some components like Unite slider, K2, J2store, VM are not compatible with Joomla 4 at the moment 🙂