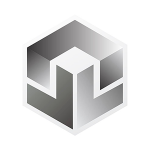 Tony
Moderator
Hi George,
"i have big problems with this templates, nothing really works as it should be no real good documentation how to change the sample data . some sample data can not even been found."
All our templates based on helix3 is built with SP Page Builder FREE (Dev team is working to convert all template with QUIX Page Builder PRO instead using sp pagebuilder free)
"I can find the lower part (Madas is a real beatiful theme -heading text- and one step lower Working with us) but no way to change the text is just not in pagebuilder i can add text but not change the existing one."
Please take a look, go to home page -> scroll down to tab section then click edit icon like this https://imgur.com/a/l2KFO
then choose the tab item to edit like this https://imgur.com/a/9DTf8
Most section/content you can edit direct via page builder and other you can see the module LINKED via page builder.
Example a module which included in page builder (our partner) https://imgur.com/a/ZPliE
To modify linked module, you can find the module via Extensions -> Module manager.
Why using linked module instead direct Page builder "addons": Like I said before, in the past, most template based on Helix3 using sp pagebuilder FREE with LIMITED addons that why we create custom modules then include these module to page builder.
If you are new with pagebuilder, check this documentation
" how to add screenshots in here so you understand what i talk about"
You can upload images to free image hosting like https://imgur.com then post the link here