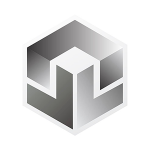 Tony
Moderator
Hi Gymnae,
You can follow Gantry5 documentation for particle install without problem 🙂
Creating a custom folder then add the particle here is better. Why? See http://docs.gantry.org/gantry5/advanced/file-overrides
When creating custom files, you should always keep these files in your custom directory. If you place overridden files or edit existing ones outside of this directory path, you run the risk of losing these customizations when the Gantry-powered theme, or the Gantry framework, is updated.
And this http://docs.gantry.org/gantry5/tutorials/moving-between-themes
The Custom folder is the basic concept of Gantry 5 where everything that gets stored after a user interaction: custom settings, custom layouts, and custom CSS all goes in that folder.