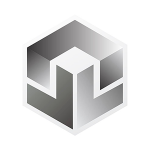 Tony
Moderator
Hi there,
Welcome to The JoomLead Community Forum. We offer both Free and Premium Templates for users. Please note: Free templates are limited features and not included pro extensions and Quickstart package (sample data and site configuration)
Free Edition
Free for download, limited features and support. You can use it for Unlimited Website License, personal or commercial project.

Pro Editions
What you are actually purchasing is a Pro Version. The Pro Version offers significantly more features than the free-for-use version (see Pro Version for details). Each Pro version has its duration and specifics. See our pricing table for details of each plan.
You don't need to pay for the PRO version, please feel free to use FREE edition, with Free edition, its already included standard features that you can build a complete website with all popular features in the web industry today (drag and drop layout, Mega menu, Responsive mobile/tablet layouts, etc…)
Thank you