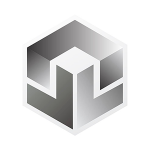 Tony
Moderator
Hi Torbjorn,
We can create a custom field for Module ID then linking the button to the module using modal popup. See this Modal module particle http://demo.joomlead.com/particles/index.php/particles/modal-module for example
NOTE: You need to create the light gallery (Gantry5 module) module via Joomla -> Modules -> New Gantry5 Particle module -> JL Light Gallery
This is not a good solution because its appear two modal popups, 01 to present the modal gallery in popup mode and another when clicking light gallery items. Please let me know if you wish to implement this feature so I can create a custom particle for you.