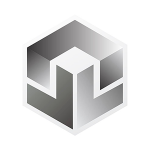 Tony
Moderator
Hi Darian,
First, I'm sorry for the late response.
" I need this thing to work and actual support and I don't need to be waiting 24 to 48 hours for a response from you. "
We are working for Joomla Update so I'm sorry for the delay.
I checked your ticket recently and I see the request that make the url from LOCAL instead YOUTUBE, I didn't reply back because I'm finding the SOLUTION, the JL Video Background using 3rd js called https://github.com/pupunzi/jquery.mb.YTPlayer
It support youtube and vimeo at the moment.
I added your youtube ID in local to test and its working like this: https://imgur.com/P75cO5n
My local config: https://imgur.com/ZPv5t8Q
I contacted you recently via email please check. If you need help directly, contact us via support@joomlead.com