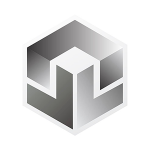 Tony
Moderator
Hi there,
I just updated the documentation recently for the upcoming 2.1.6 version, starting from Open Street map 2.1.6, we added the Leaflet-providers option that contains configurations for various tile providers including OpenStreetMap, Stamen, Esri and CartoDB. Mapbox is optional 🙂
You can download Open street map version 2.1.6 here https://www.dropbox.com/s/v023hnmy47vf7uk/jlopenstreetmap.zip?dl=0
Upload and replace .html.twig and .yaml file to particles folder.
Upload and replace .js files to js folder.
Usage:
Providers requiring registration
In addition to the providers you are free to use, we support some layers which require registration.
Esri
In order to use ArcGIS maps, you must register and abide by the terms of service . No special syntax is required.
Stadia Maps
In order to use Stadia maps, you must register . Once registered, you can whitelist your domain within your account settings.
Note: This is a beta release.