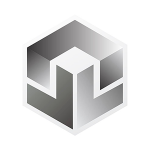 Tony
Moderator
"Do I need to still activate the jscript frameworks per page like described in the grav manual?"
Yes, you can do it without problem.
"1. Can I tell the portfolio1 or portfolio2 particle to look for images in certain places instead of manually adding items?"
At the moment, the portfolio does not support this feature, we will consider about this case in future update.
"2. Do your particles adhere to scrset or the other grav features to create smaller versions of images automatically?"
Do you mean the portfolio resize imgs automatically?
"3. Can I adjust the css of particles to have css clases, giving me the option to decide whether they show a link, a lightbox link or both?"
Yes you can, simply open particle_name.twig.html then modify the classes. By default, the particle portfolio already added different classes for link or lightbox, could you please be more detail which class you wish to change?