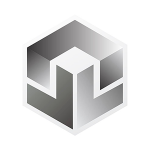 Tony
Moderator
Madas quickstart installed and I just correct the permission for files/folders.
Your hosting using direct admin, I see a lot files/folder changed the ownership (UID) permission from your id owner to APACHE that why you faced the issue with permission.
Site up and running, however, the permission still not correctly, take a look https://imgur.com/a/kzyp0
Following this tutorial https://www.templatemonster.com/help/joomla-3-x-warning-failed-to-move-file.html to chmod and reset the owner permission but it still didn't change anything.
IMO, you should contact your hosting provider to correct the permission, because if the permission is not correct, you cant install any component for your site. Or we will issue a refund for you so you can give a try with other template provider 🙂
Plus, Your hosting using php version 5.5, its NOT recommend by Joomla itself, please consider to update the php version at least 5.6
Thanks