Cookie Consent Atom
2 November 2016

6 Comments
Cookie Consent is a Gantry5 Atom for alerting users about the use of cookies on your website. It is designed to help you comply with the hideous EU Cookie Law. See
Live Demo
# Cookie Consent Package Contents
| Files | Description |
| --- | --- |
| jlcookieconsent.yaml | Contains the Cookie Consent atom settings. |
| jlcookieconsent.html.twig | The Twig file to pull information, settings. |
| cookieconsent.min.css | Contains the Cookie Consent CSS. |
| cookieconsent.min.js | Contains the Cookie Consent JavaScript. |
Installing the particle on your website is a really simple process. You can refer to the document here to know more.
After you upload and implement this atom, go to your Template/Theme Settings > select the Layout to add Cookie Consent (i.e: Home, you can select base outline to apply cookie notification for all page or select home to present the cookie notification for the home page only) -> Page Settings -> Enable the Cookie Consent Atom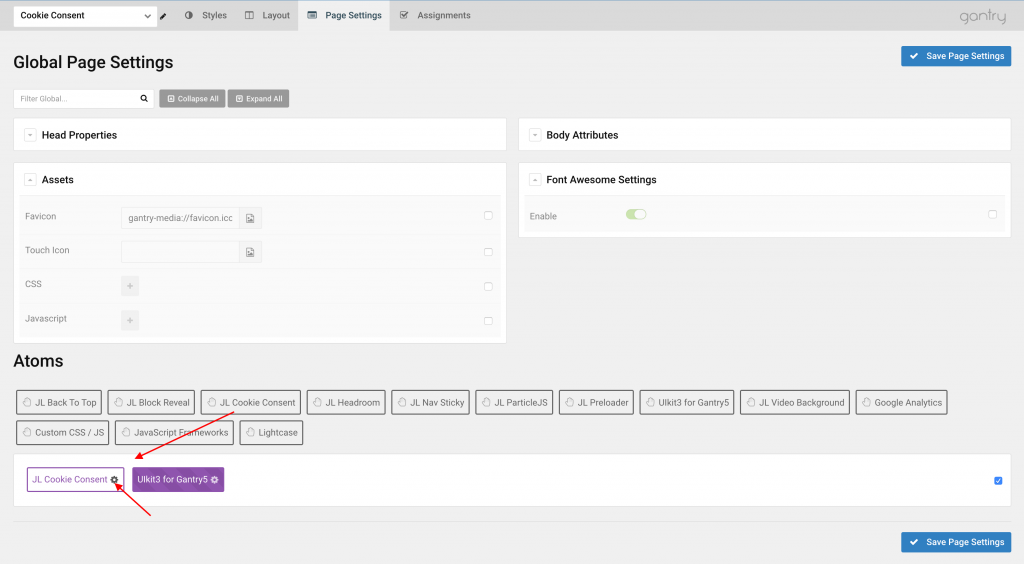 Settings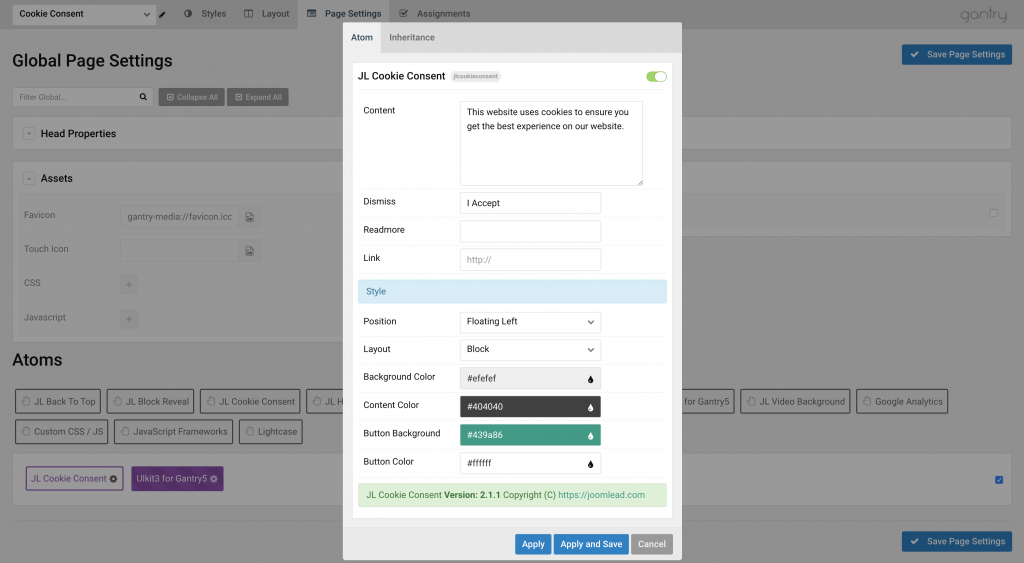 How to Open Cookie Consent Atom then change the content, layout, message, link or the button for the cookie notification. Starting from 2.0.1, you can do customize the color for Cookie notification to suite your needs.
| General Setting | Description |
| --- | --- |
| Content | Enter the cookie consent message. The default text serves as illustration. Please adjust it according to the cookie laws of your country. |
| Dismiss | Customize the dismiss button text |
| Read more | Customize the read more button text. |
| Link | If you already have a cookie policy page, enter it here (Optional). |
| Style Settings | Common settings for Cookie Consent Style |
| Position | Position is used to describe where on the screen your popup should display. |
| Layout | Choose the theme for cookie consent. |
| Background Color | Customize the banner background color. |
| Content Color | Customize the banner text color. |
| Button Background | Customize the button background color. |
| Button Color | Customize the button text color. |
That's it. Hit Apply and Save then navigate to home page to see how it works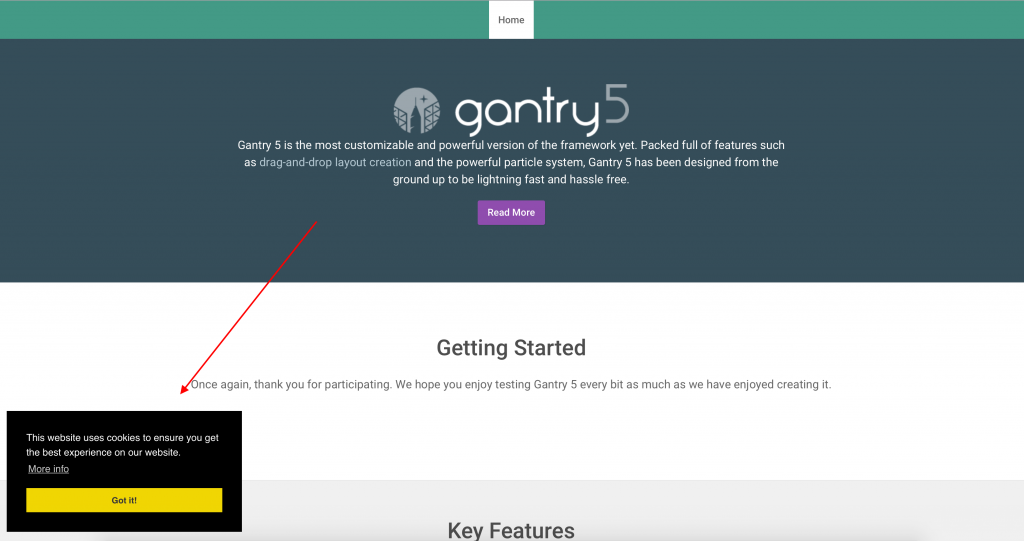 Video Tutorial