How to install Joomla Quickstart Package
3 February 2016

11 Comments
Understanding the Joomla Quickstart Package
The Quickstart allows you to replicate the demo package to your server. It means, after installing the Joomla 4 demo Quickstart, you will have a site exactly the same as the demo site. Including components, demo content, Joomlead particles configuration, and site configuration.
We are using Akeeba Backup component to backup and restore the Joomla quickstart package. Akeeba Backup is a complete site backup solution for your Joomla!™ powered website. It will take a copy of your entire site – files and database data – and put it in a backup archive file. The restoration uses a web installer script. The installer script is included in the backup archive itself.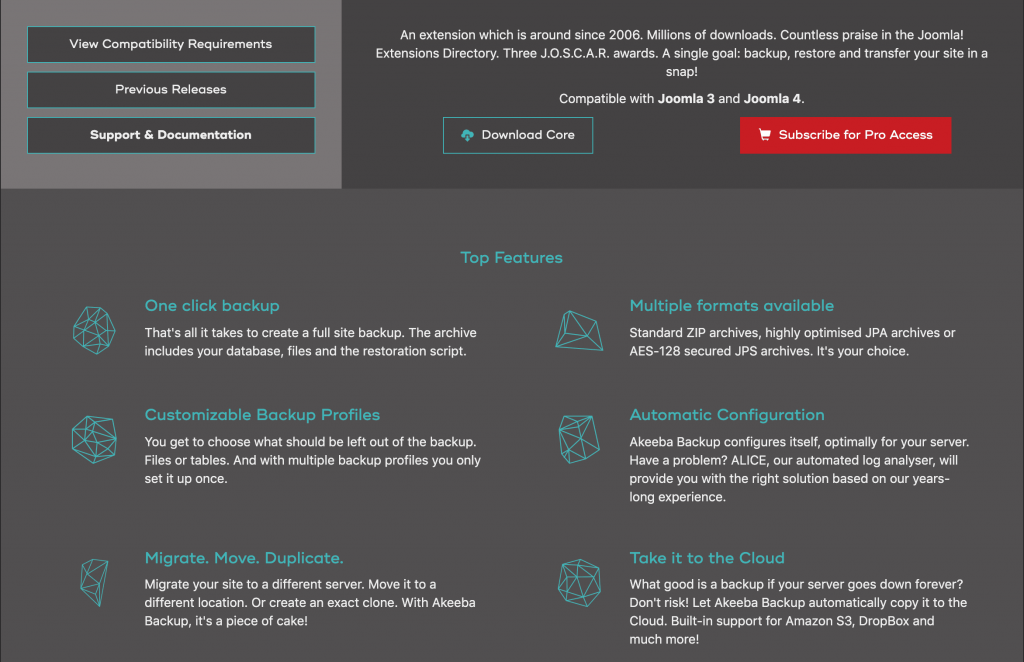 This tutorial contains details about:
Install Joomla demo package (Quickstart) to live hosting (Siteground, Hostgator, DigitalOcean, Linode)
Install the Quickstart to localhost (Local server)
Quick video tour
First, Go to Your account page, click "View Details and Downloads" link and download the demo quickstart package (NAME_joomla_quickstart_j4.zip).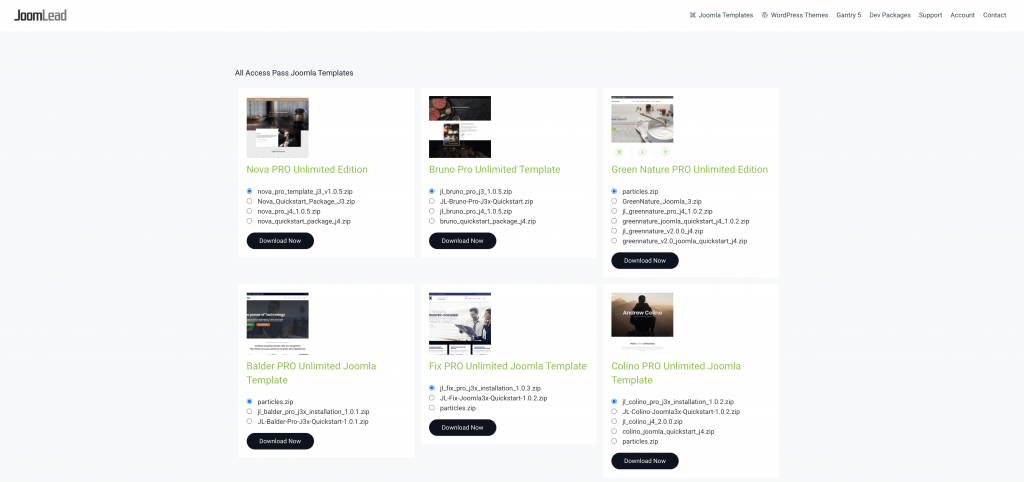 Installing Quickstart Package – Live hosting
There are two ways of accessing files when working with Joomla: either directly via your web server (example Cpanel control) or through an FTP client.

In this tutorial, we are using Siteground Linux Hosting, however, you can install the package to any hosting like CloudAccess, Rochen Hosting, Hostgator, or cloud server like DigitalOcean, Linode.

1. Access Siteground and login into your account. Choose your domain then click My Account -> Manage Account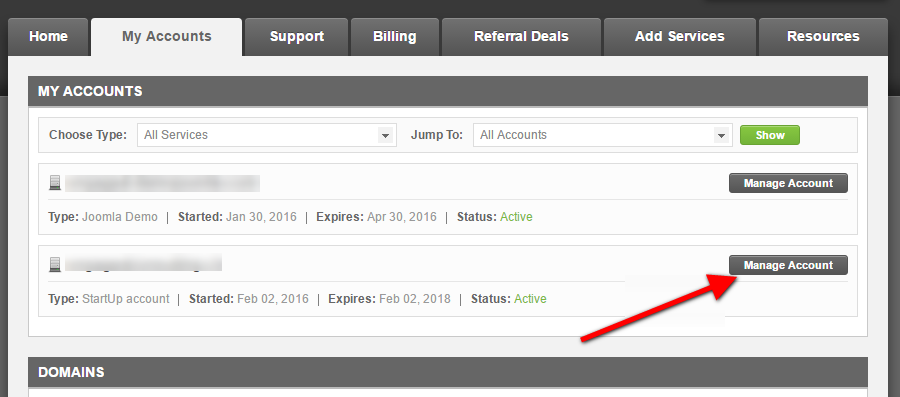 2. Click Go to cPanel then check the checkbox Access cPanel Securely -> Proceed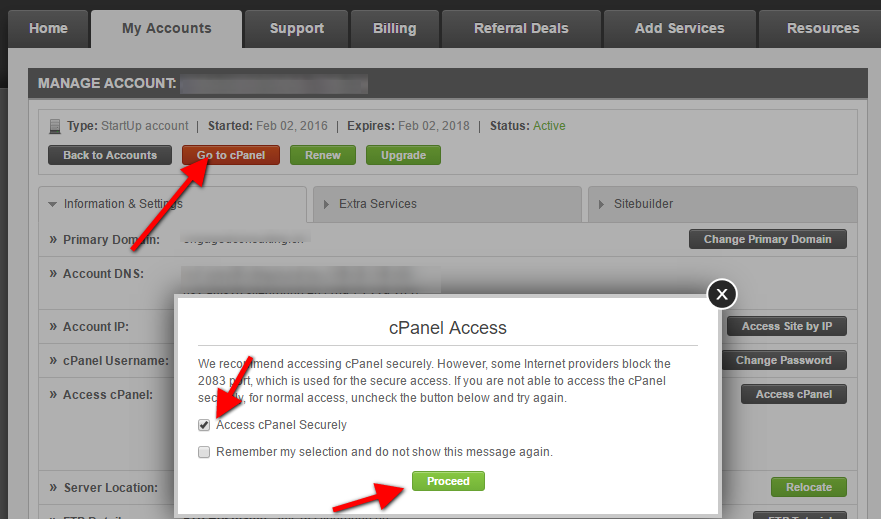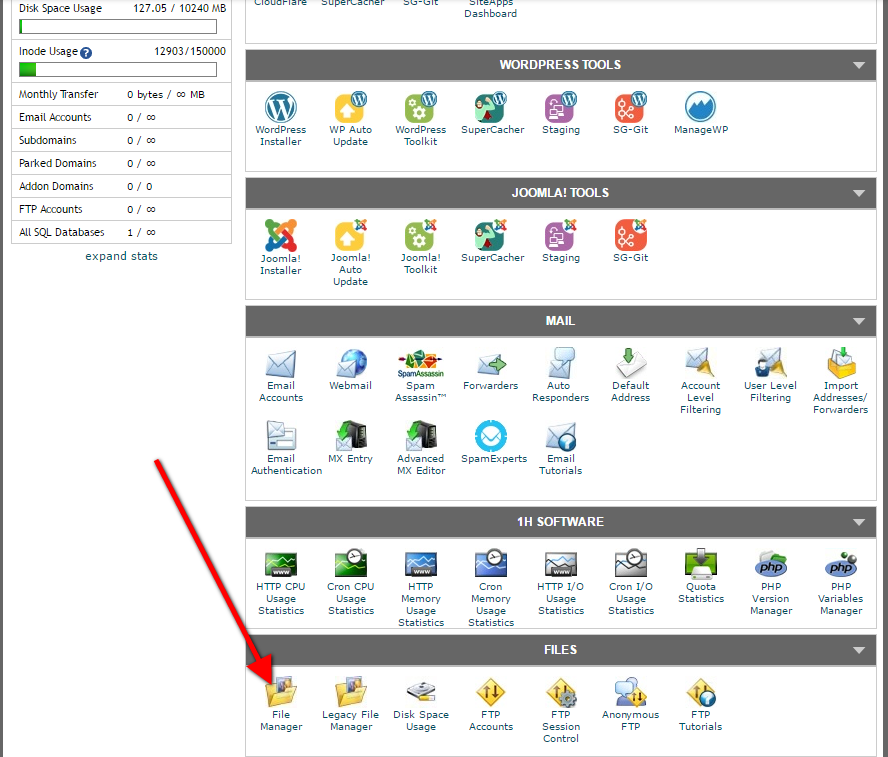 3. Select File Manager then navigate to Web server directory (public_html/www)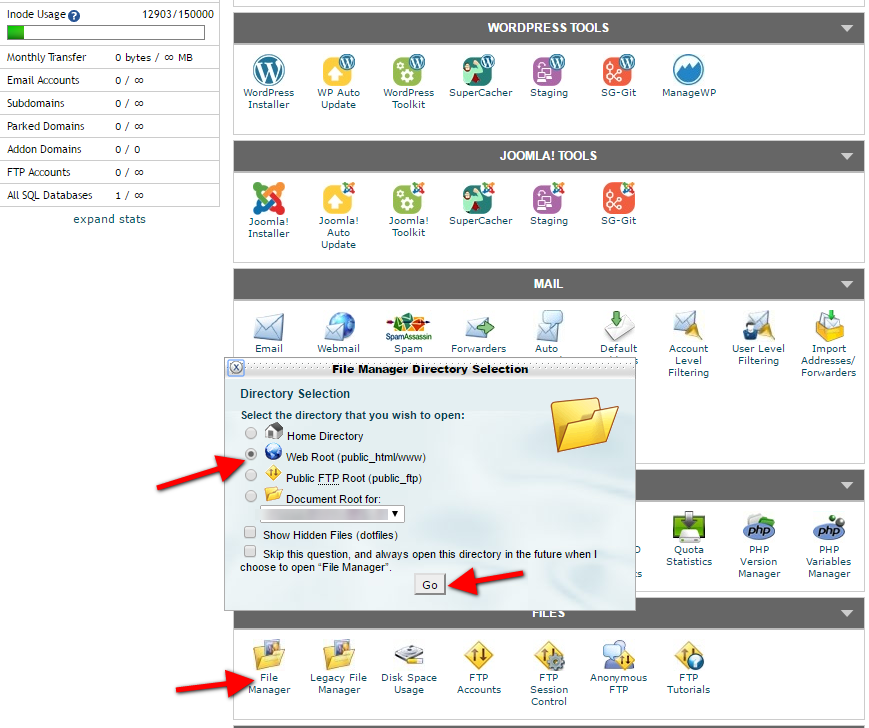 4. Now upload the Quickstart package using Upload feature.

Next upload the package via browser

5. Unzip the package to the public_html directory. Contains the Joomla backup archive (.jpa) and kickstart.php file (to extract your JPA archive directly on your server.)
6. Once you're ready with the preparation, launch Kickstart by visiting its URL which looks like http://localhost/mysite/kickstart.php on local hosts, or https://www.example.com/kickstart.php on live hosts to start the process.
Kickstart's first page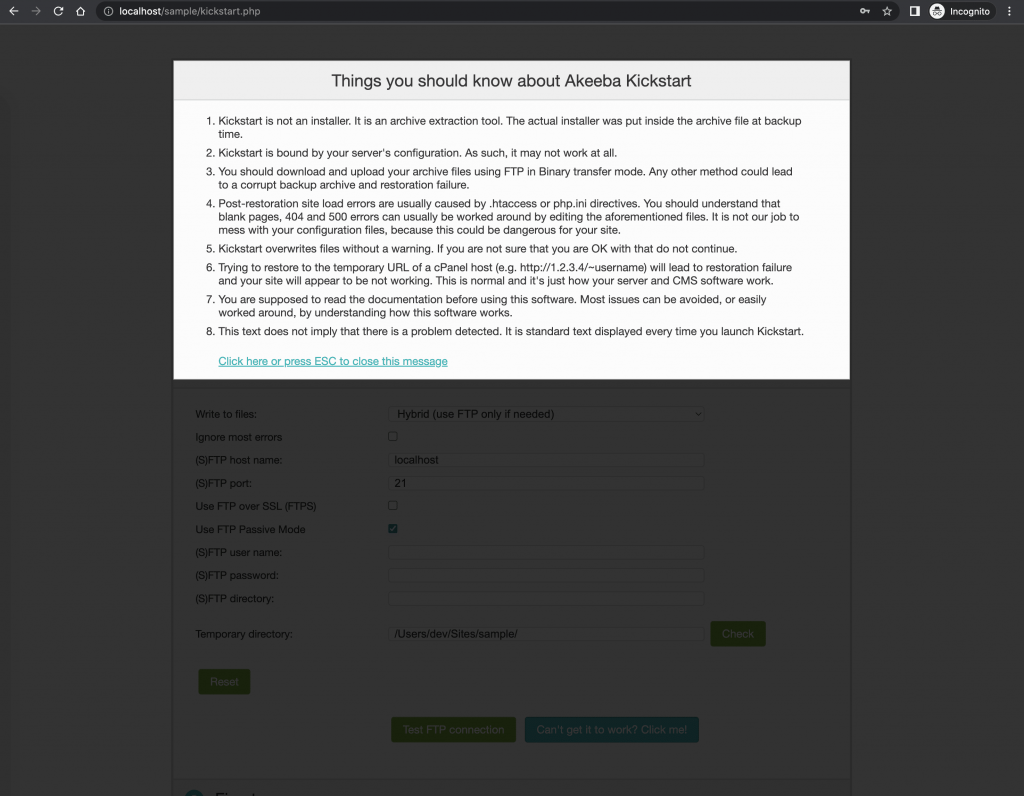 After reading it, press ESC to close the information window and display the main interface: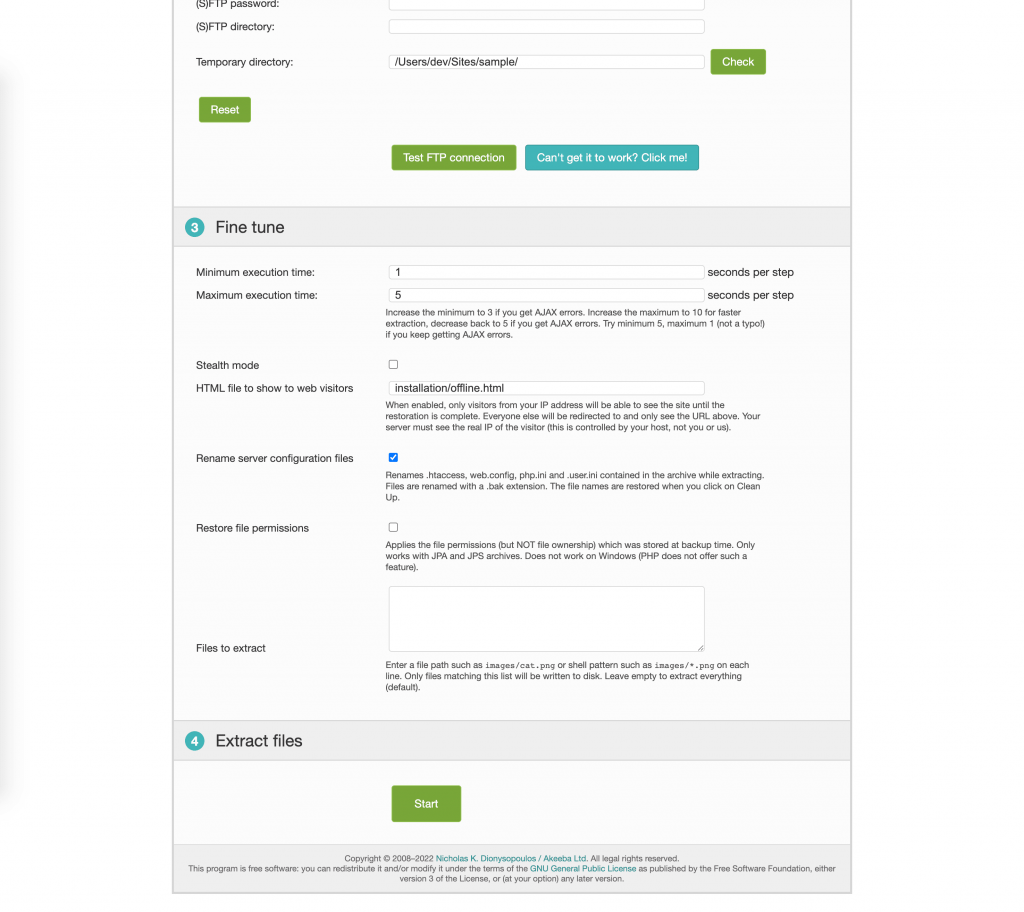 Click on the big green Start button. Kickstart will start extracting your site's files.

The blue bar fills up while your site files are being extracted.

When the extraction is over, click the Run the installer button and start reading the next chapter, detailing the use of the restoration script. Do not close Kickstart's window/tab yet! You will need it to clean up after the restoration is over.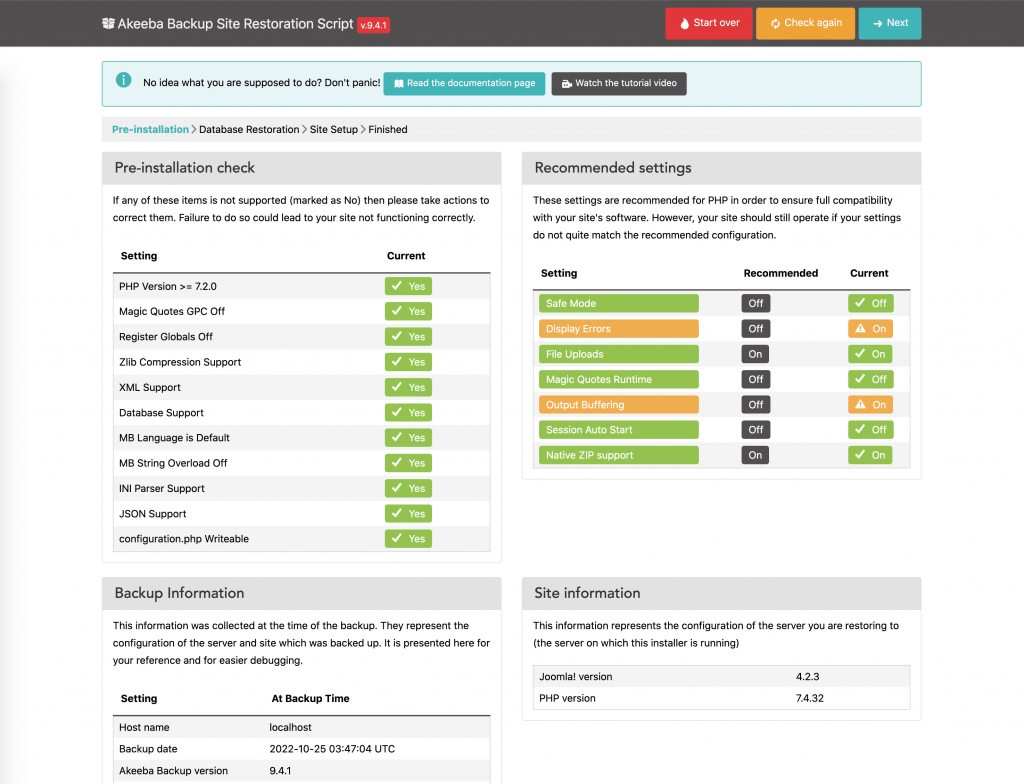 Database for Joomla! Installation
If you need to create a database, please read "Create a database for use with Joomla!". You will need to note basic database information needed when the actual Joomla! installation is started.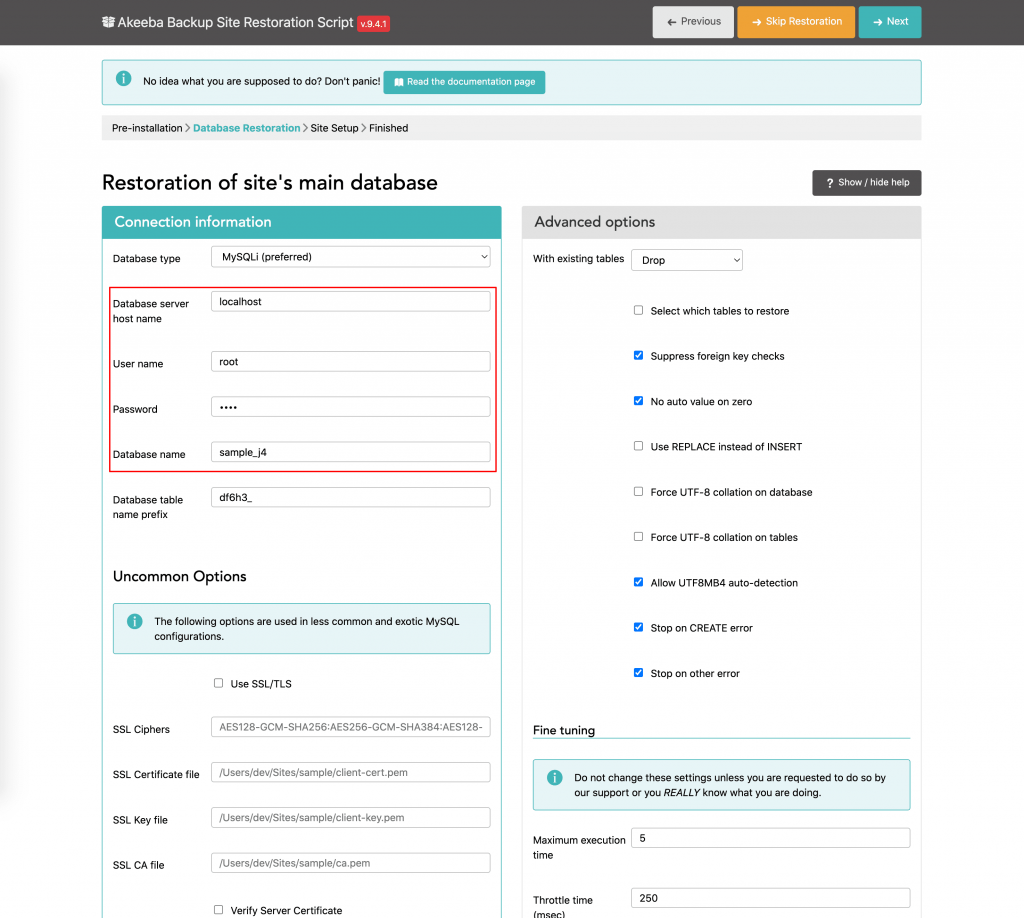 Database server host name, localhost or a specific host's server such as dbserver1.yourhost.com
User name: The database user's name
Passworld: The database user's password
Database name: The database name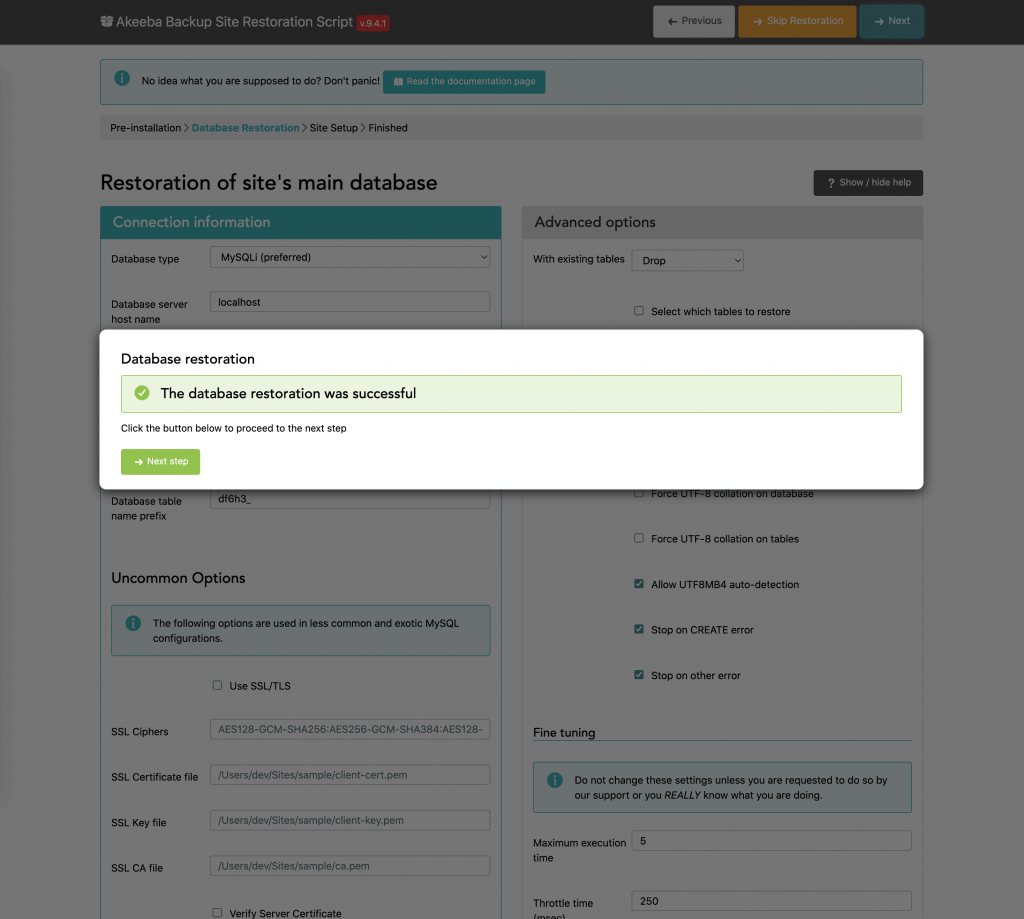 When finished, a successful popup will display this message, click Next Step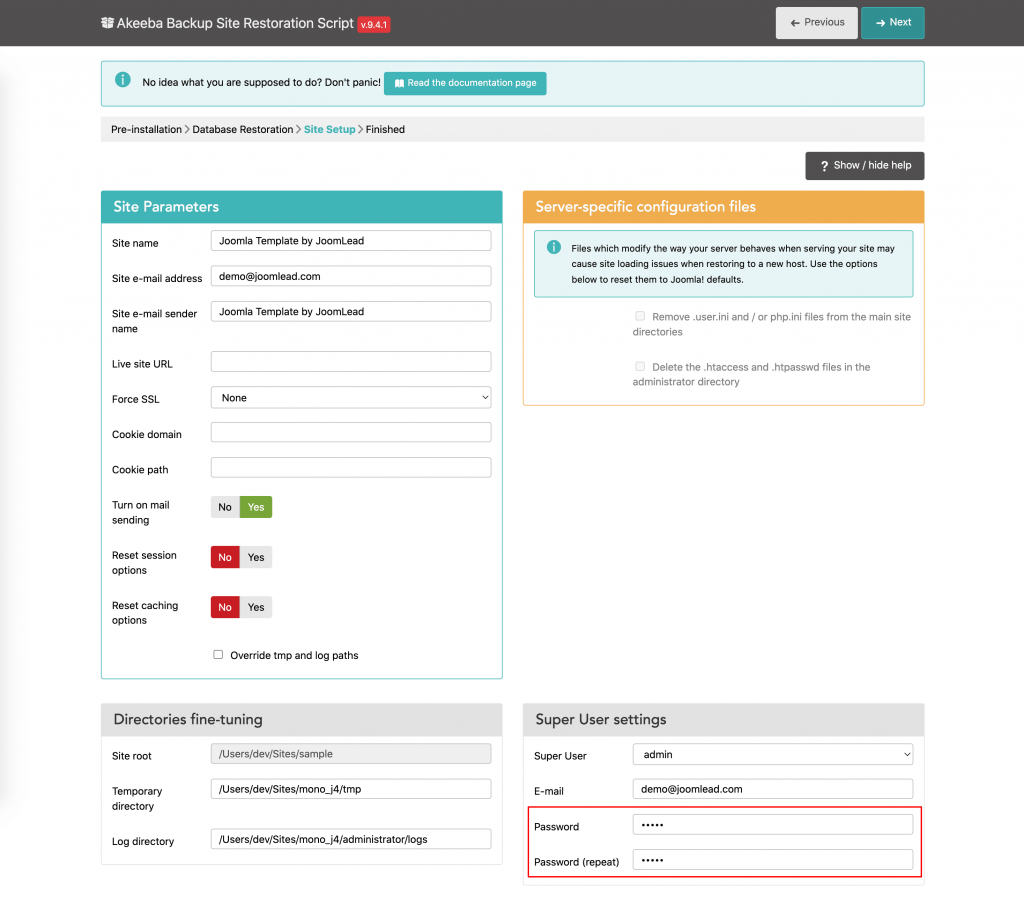 At this step, it is recommended to add the password for Joomla admin user. You can add your password here then click Next.
Note: You can change the Super user username and its email later via Joomla administrator.
When finished, close the window to return to Kickstart.

Once you are done with the restoration script, click on the Clean Up button. This will remove the installation directory which holds the restoration script, Kickstart's files, the backup archive (and all its part files) and rename the file mentioned above back to their normal names.


Installing Quickstart Package from Localhost
For windows user, you can use WarmpServer to create a local server(Apache2, php, mysql and phpmyadmin), for Mac user, you can use MAMP Pro or build your custom web development environment using this tutorial.
1. Download demo quickstart package, simply log into your purchase account, and download the demo quickstart package (NAME_joomla_quickstart_j4.zip). Unzip it and copy files to your webserver directory.
2. Creating new database for Quickstart, example: sample_j4. Please read "Create a database for use with Joomla!"
3. Installing Joomla quickstart package
Access http://localhost/sample/kickstart.php to start the installation process
Quick video tour.